Cryptofiat
Cryptocurrency exchange site. Created for the exchange, purchase and withdrawal of various cryptocurrencies in Antalya.
Type: Crypto exchanger
Direction: Web development
Location: Turkey
Duration: 1.5 months
Address: https://cryptofiat.finance/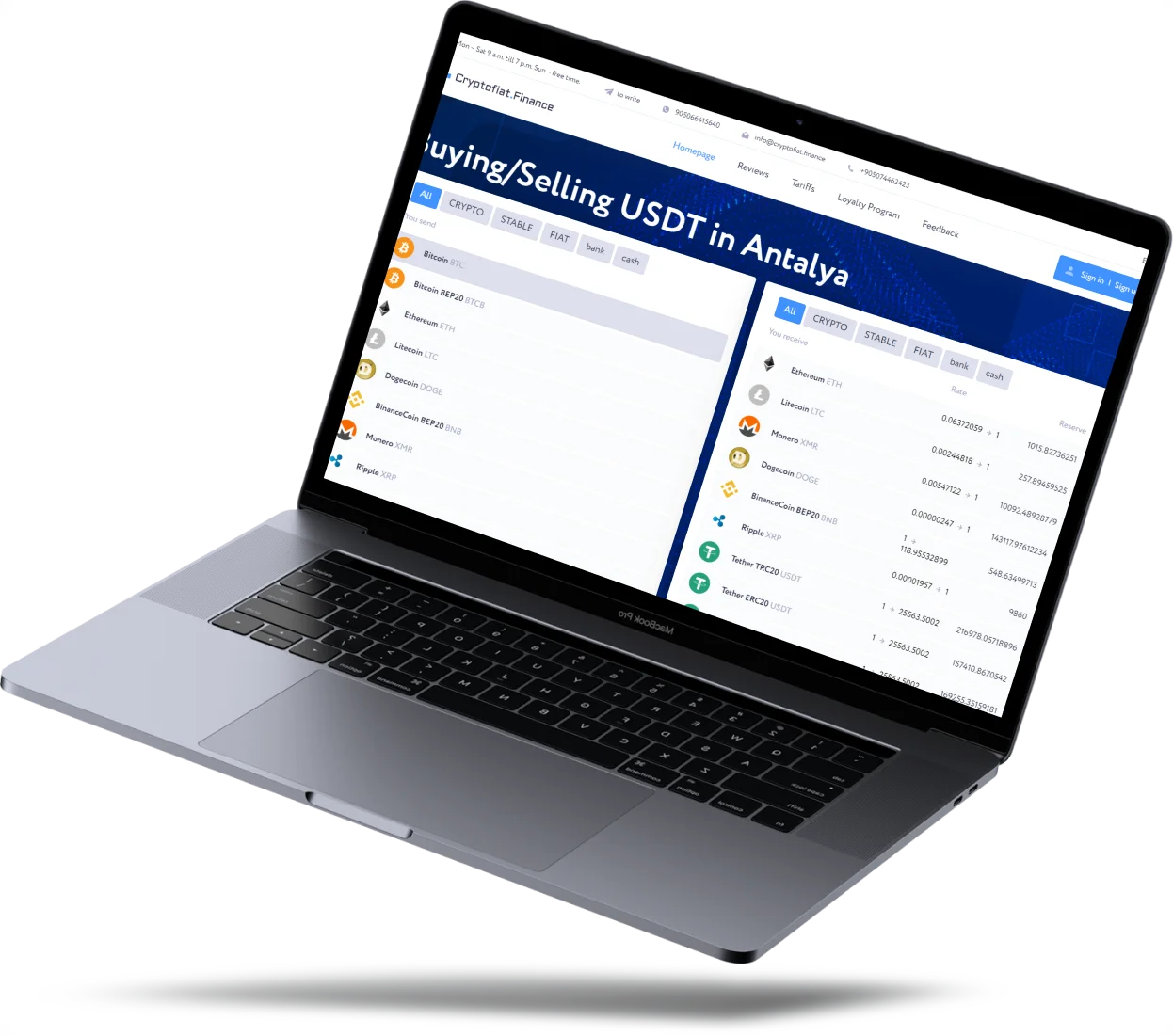 Create a website using the special WordPress plugin - PremiumExchanger for buying, exchanging, and withdrawing cryptocurrency to cash and vice versa. Configure a user-friendly admin panel for site management.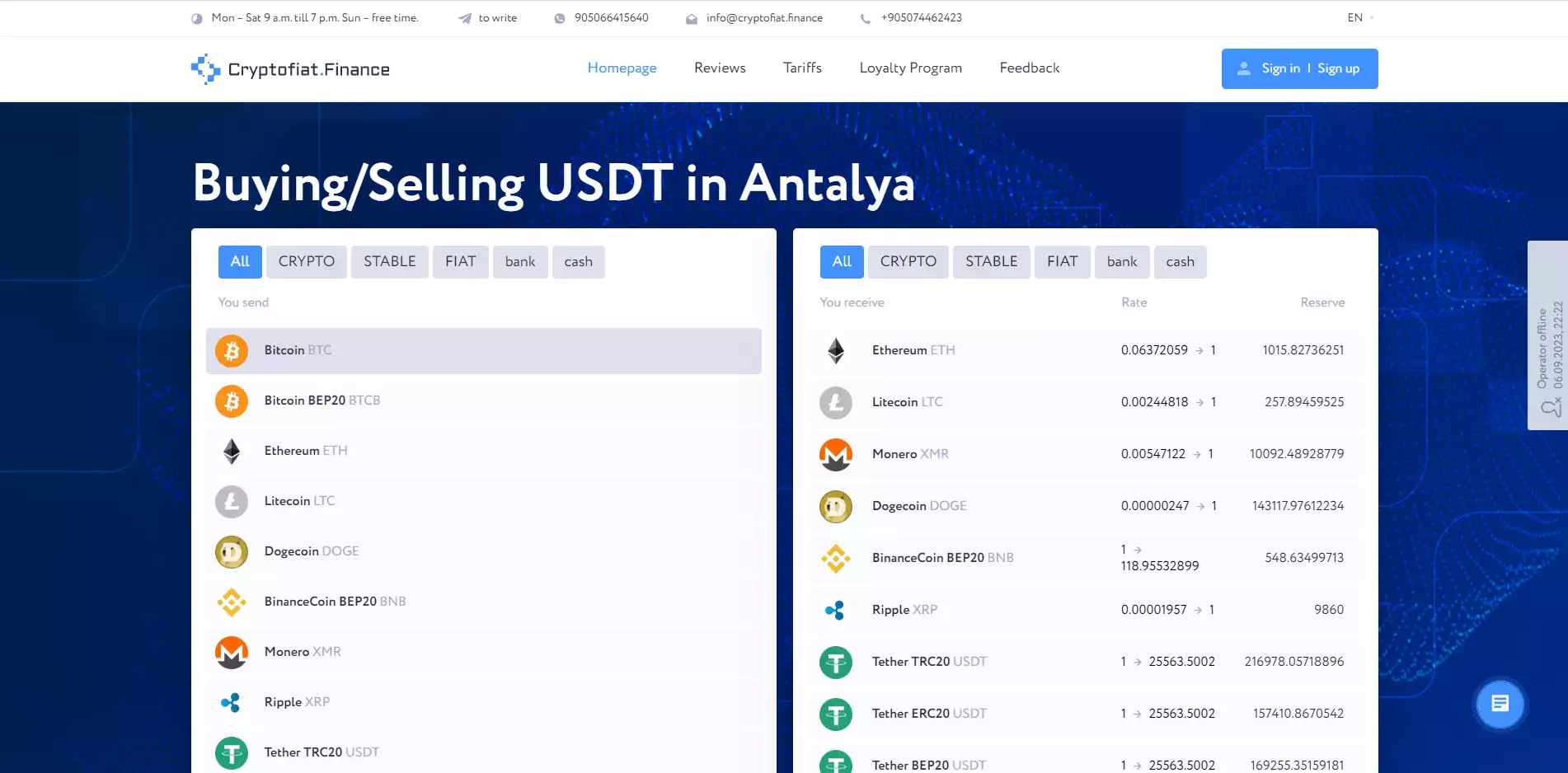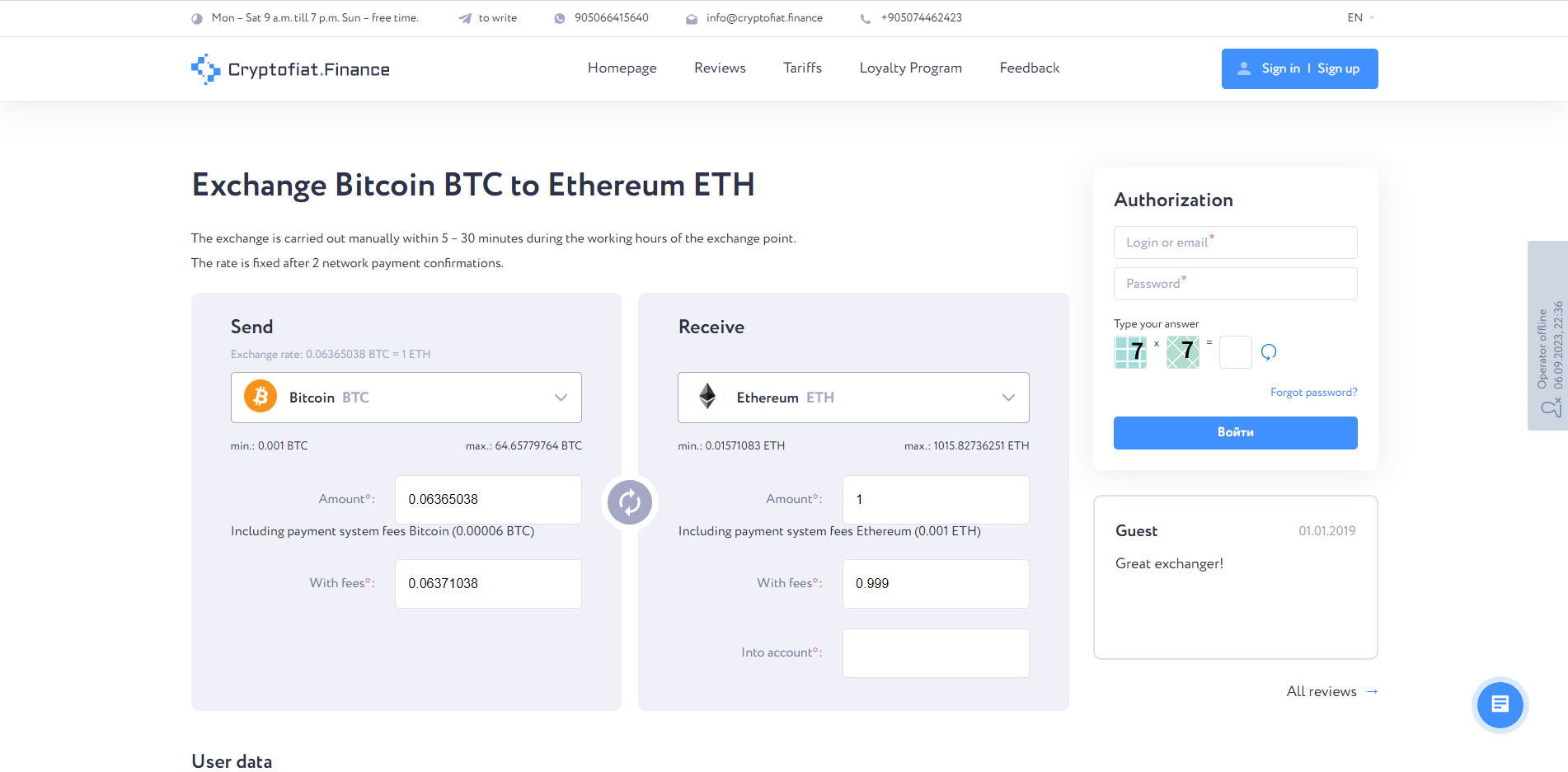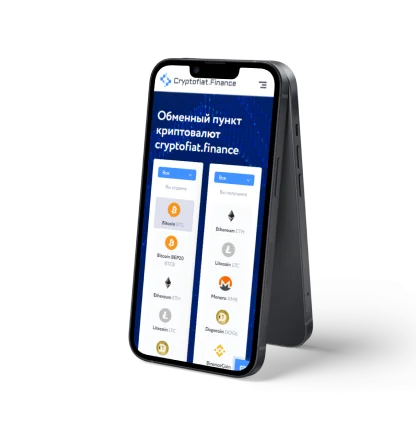 1. Adaptive layout of layouts.
- Design was provided by the customer
- Adaptive layout of the project
- Animation development
- Layout adaptation for different screens and browsers
2. Website programming.
- Backend programming of the website
- Programming of a personal account for cryptocurrency exchange and purchase
- Form submission integration
- Link navigation
- Creation of functionality for newsletter subscription
3. Administrator panel setup.
4. Product testing.
5. Uploading the completed work to the customer's hosting.

A website with a unique style and design that fully reflects the purpose and objectives of the project. A user-friendly interface for cryptocurrency exchange.
The website meets several key requirements:
- Simplicity and clarity of use, both from the user's perspective and from the administrator's perspective.
- Well-thought-out responsiveness and cross-browser compatibility.
- Fast loading speed.
Projects in the direction of Turnkey website