NIASAFI
Corporate website for the Charitable Foundation in Africa.
Type: Turnkey corporate website
Direction: Web development
Location: UAE
Duration: 2 months
Address: https://niasafi.com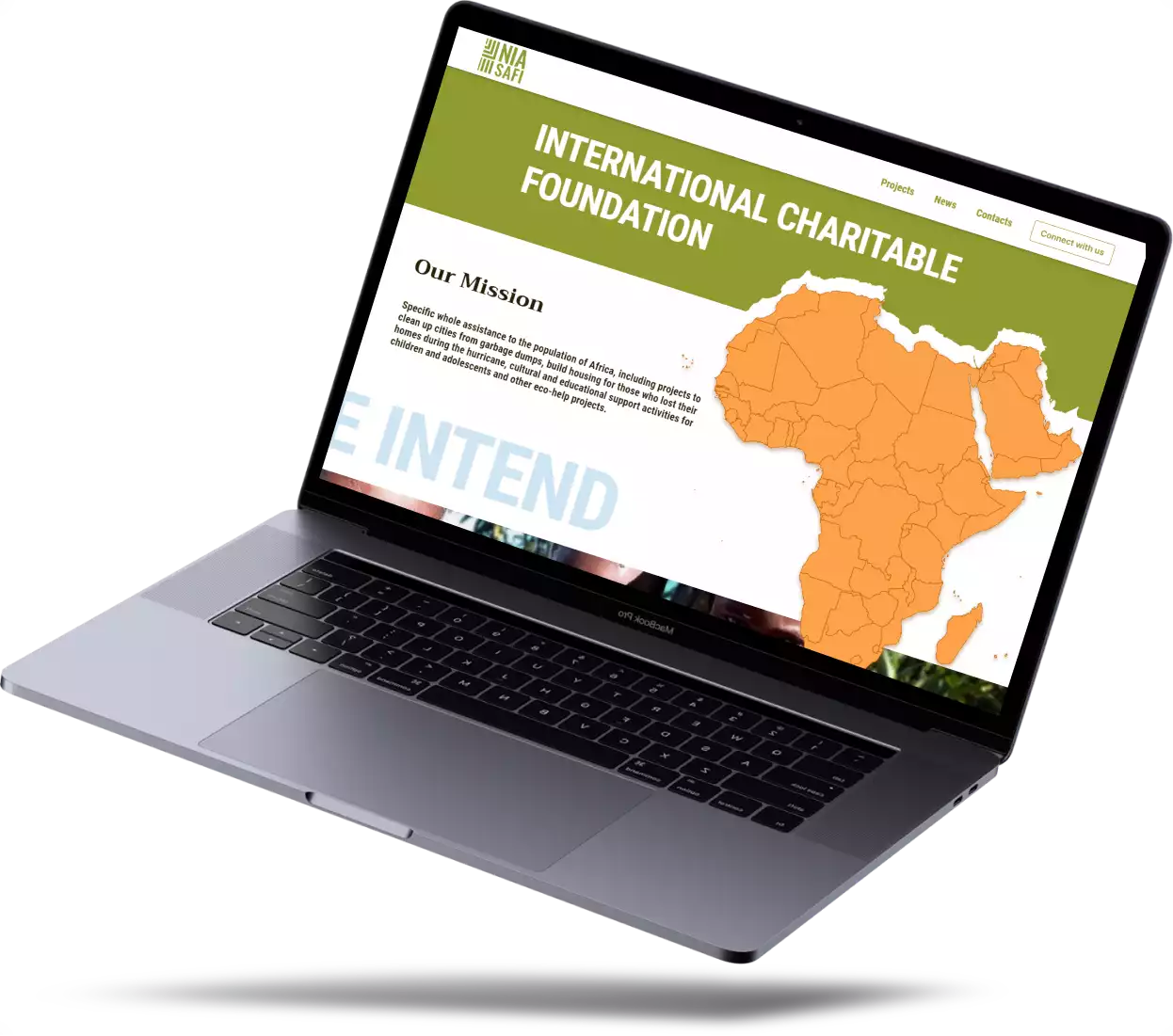 Create a charitable website that will inform everyone about the goals and objectives of the foundation, its projects, and the latest news. To accomplish this task, 6 employees were involved: project manager, designer, front-end developer, back-end developer, tester, and marketer.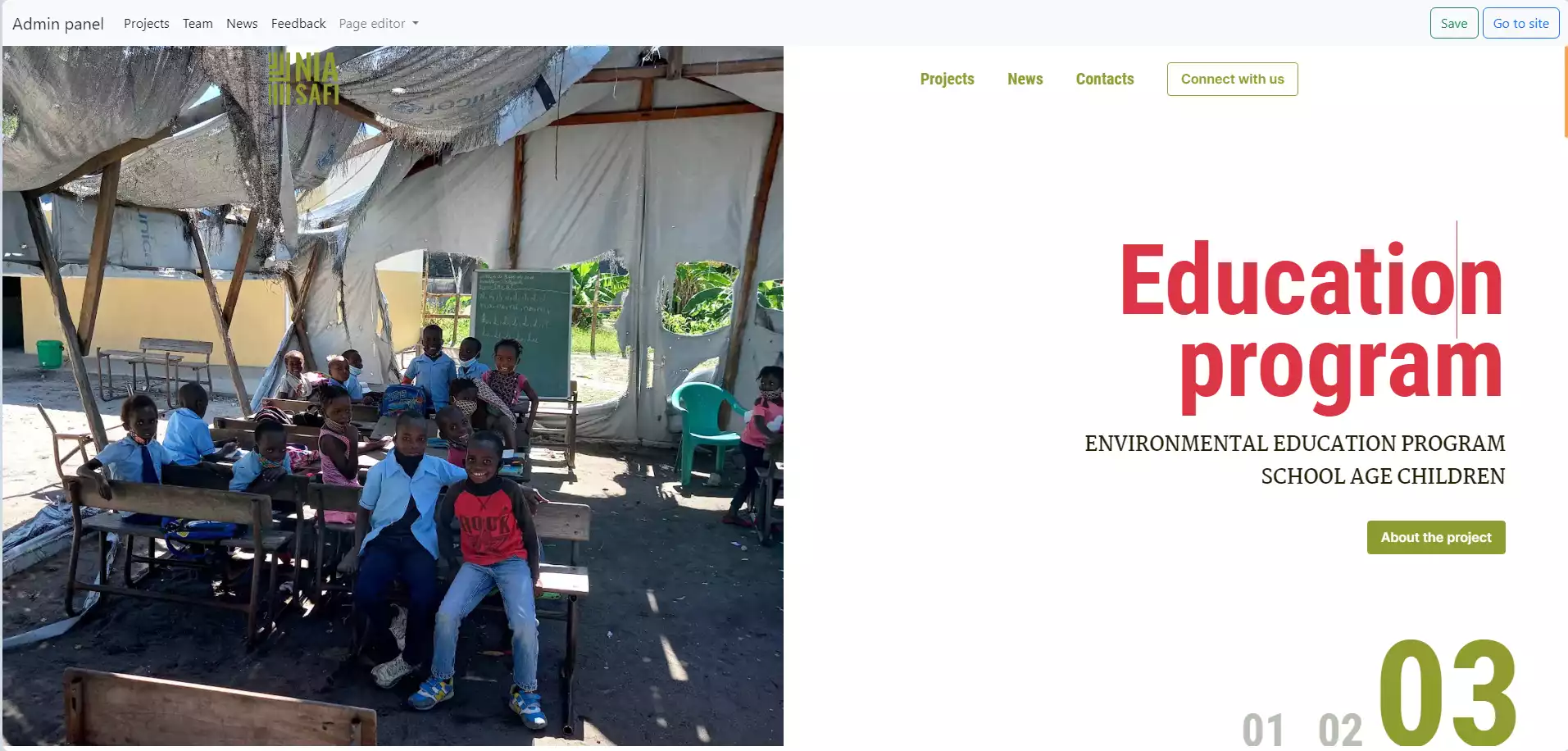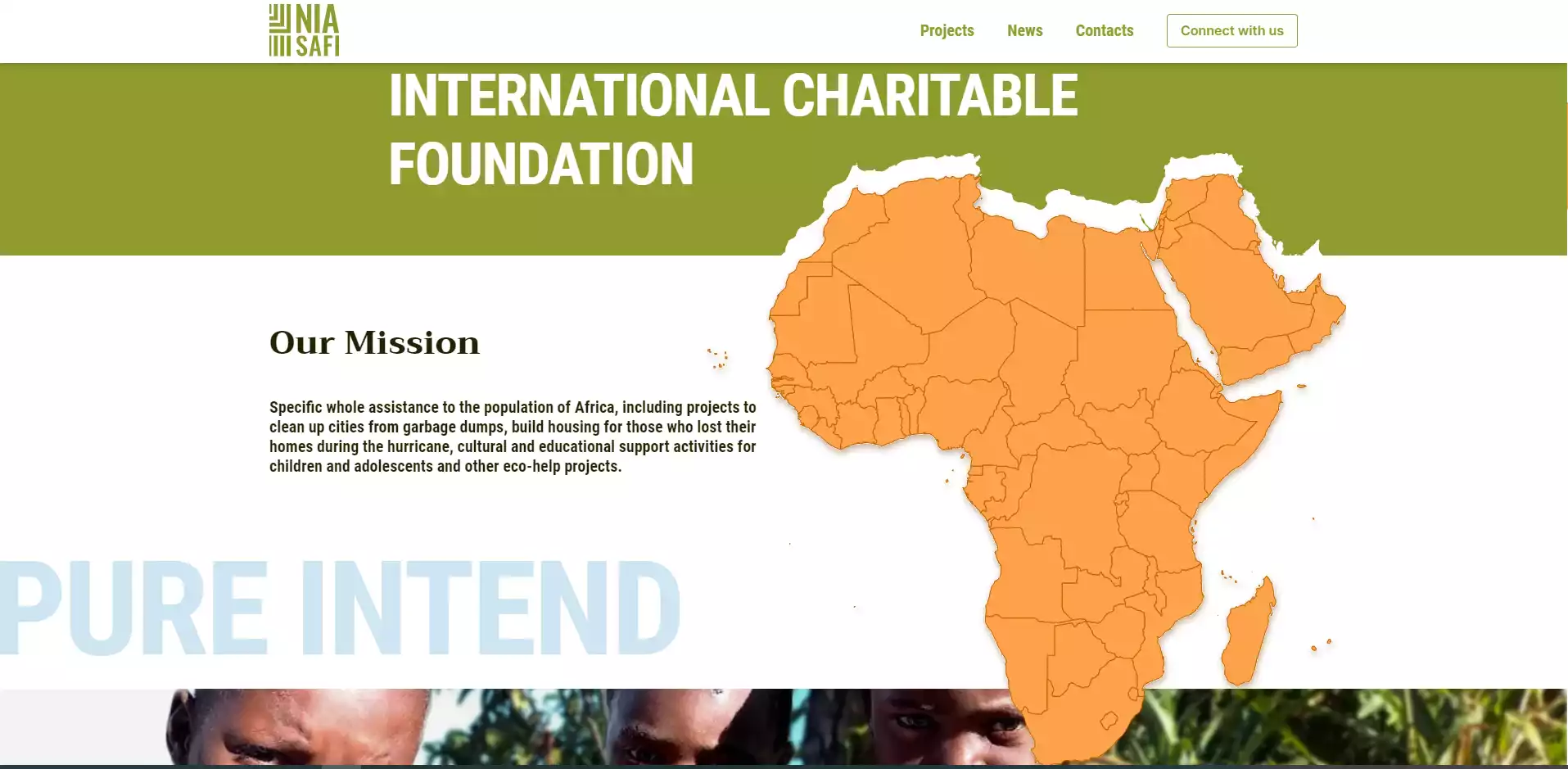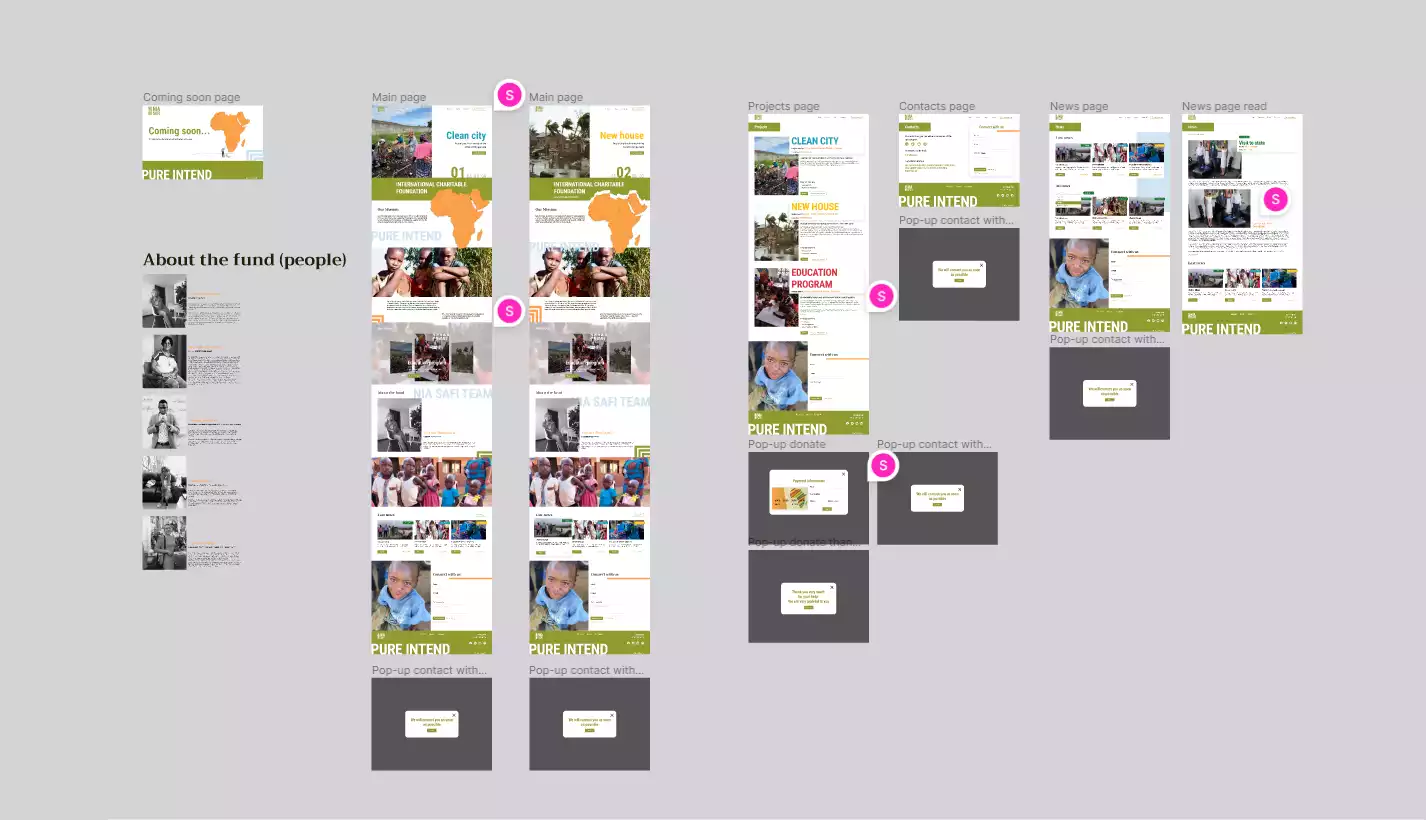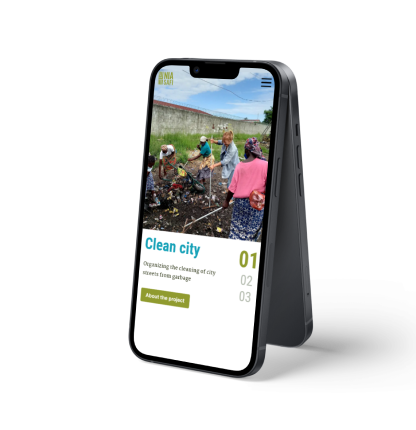 1. Development of Corporate Identity:
- Gathering requirements, analyzing competitors, creating website prototypes
- Developing the company's corporate identity, crafting a brand book, logo creation, conducting UI/UX research
- Creating adaptive layouts, graphical elements, and animations
2. Adaptive Layout of Prototypes:
- Responsive layout implementation
- Animation refinement
- Image resolution optimization
- Layout adaptation for various screens and browsers
3. Programming of the Ready Layout:
- Backend development
- Integration of form submissions
- Link navigation
- Integration of a payment system for donations
4. Development of a Unique Admin Panel:
- Creation and publishing of news via the admin panel
- Content editing
- Publishing new projects
5. Analysis of textual information by a business analyst for content creation, writing titles, descriptions.
6. Product testing.
7. Domain purchase and provision of a dedicated server tailored to the Client's needs.

Website with a unique style and design that fully embodies the purpose and objectives of the charitable foundation.
The website meets several key requirements:
- Simplicity and user-friendliness, both for visitors and administrators
- Ensuring secure usage and data submission, with no storage of personal information on the website
- Carefully designed adaptability and cross-browser compatibility
- Swift loading speed
Projects in the direction of Turnkey website